Specialist Financial Services for SMEs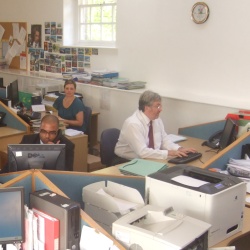 At SMG F.S Ltd, we have modelled our business over recent years to provide a personalised service tailored to meet the identified requirements of individual organisations.
We advise on and administer a range of employee benefit and corporate protection packages, keeping you and your employees up-to-date of fast-changing legislation in the financial arena and ensuring total compliance.
We firmly believe that employers making contributions for staff deserve to get the best value from their investment, and we are committed to providing suitable and affordable employee benefit packages for both employer and employee.
We specialise in tailored packages for corporate clients including:
SMG F.S Ltd provide professional and comprehensive packages, liaising with other specialist advisers including accountants and solicitors to provide complete solutions.
Let us review your arrangements - contact us now to arrange a no-obligation assessment with one of our advisers.